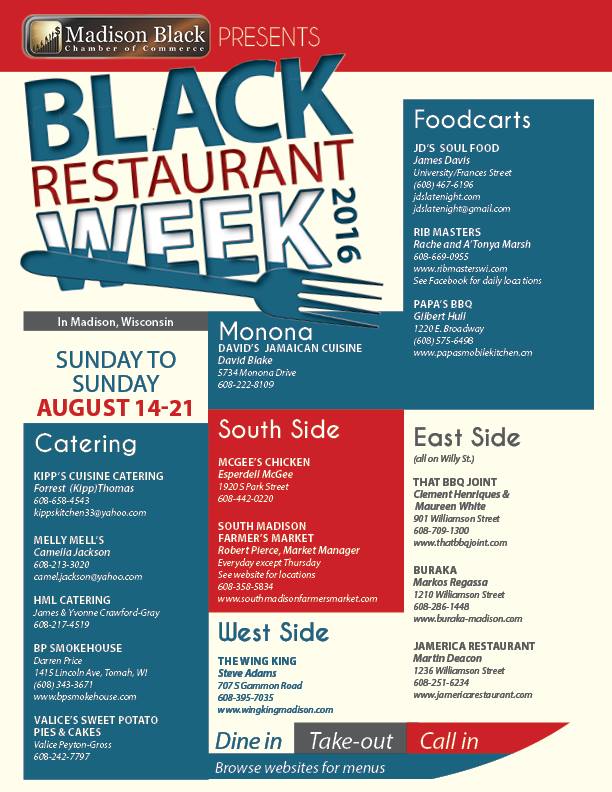 Madison Black Chamber of Commerce is holding Madison's first Black Restaurant Week.
If you enjoy delicious home-cooked food, you still have time to get out to Madison's first-ever "Black Restaurant Week" which has been going on this week and will continue through Sunday, Aug. 21. Organized by the Madison Black Chamber of Commerce, Black Restaurant Week features 15 restaurants, food carts, and catering companies owned by African-Americans throughout the city.
Black Restaurant Week patrons can enjoy dining at delicious restaurants, caterers and food carts like BP Smokehouse, Buraka, JD's Soul Food, David's Jamaican Cuisine, HML Catering, Jamerica, Kipp's Cuisine Catering, McGee's Chicken, Melly Mell's, Ribmasters, Papa's BBQ, South Madison Farmer's Market, That BBQ Joint, The Wing King, and Valice's Sweet Potato Pies and Cakes. Many of the partners also offer discounts and specials throughout the week.